Bridging Finance – Development Finance – Commercial Finance – Senior Loans
Platinum Global Bridging Finance offers Real Estate Debt Finance which is unique and makes us different from other brokers in the types and location of financing we provide. With over 15  successive years in the financial markets we have seen and worked through the last financial crash and seen the re-emergence of old and new finance products so we are sure we can provide our clients with the most up to date financing knowledge. We specialise in providing small, medium and large bridging finance, development finance and commercial finance deals. Our flexible approach is down to our network of banks, non-bank lenders, high net worth investors, investment funds and private bridging partners based in the UK and around the world. Our specialism doesn't stop with international bridging finance as we work with many Debt Funding, Capital Raising and JV Companies based in the UK, Europe and the rest of the world. We help companies raise capital for a variety of sale, expansion and merger uses. We also work with specialist providers of Structured Property Finance, Senior Loans, Mezzanine Finance and Growth Capital. We have financed  over £1.5 billion of lending in our established lending locations via our network of over 200 lenders.
Stock Loans and Crypto Loans
Other areas we can arrange financing for our clients for are stock loans which are very popular with clients and businesses that hold large amounts of actively traded stocks on the worlds most active stock exchanges. We help company directors and private stock holders release equity from their shares so they can use the funds for other investments or to free up much needed working capital. Our network of private lenders can release funds 2 within 2 weeks. With the rise in value of Crypto currencies the secondary lending markets have opened up allowing clients to lend against their existing crypto holdings using Crypto Loans meaning they dont have to sell their crypto portfolio holdings.
We pride ourselves on looking at each application specifically the asset, equity and exit strategy on a case-by-case basis. Our extensive financial network has the ability to help companies leverage financing from $1 million – $500 million using our financing options:
Recapitalisations – Leveraged Buyouts – Management Buyouts – Growth Capital – Acquisitions – Shareholder Buyouts – Refinancings – Balance Sheet Restructuring or Optimisation
Here we give a brief explanation about what each type of financing is used for
INTERNATIONAL BRIDGING FINANCE
SHORT TERM BRIDGING FINANCE
REGULATED BRIDGING FINANCE
BRIDGE TO LET FINANCING
BRIDGING FINANCE  REFURBISHMENT
BRIDGING FINANCE LIGHT DEVELOPMENT
BRIDGING FINANCE SENIOR DEVELOPMENT
DEVELOPMENT FINANCE STRETCHED SENIOR LOAN
DEVELOPER EXIT FINANCE
MEZZANINE FINANCE
CONSTRUCTION FINANCE
COMMERCIAL BRIDGING FINANCE
COMMERCIAL MORTGAGE TERM FINANCING
COMMERCIAL PROPERTY AUCTION FINANCE
ACQUISITION FINANCING
DIRECT LENDING
GROWTH CAPITAL
SENIOR LOANS – WESTERN EUROPE, UK and NORDICS
MEZZANINE LOANS – UK, EUROPE, UNITED STATES and AUSTRALIA
AIRCRAFT FINANCE and LEASING FINANCE
STOCK LOANS and SECURITIES LENDING
NON STANDARD BRIDGING LOANS
Subprime bridging loans exist usually, because clients find themselves unable to qualify for mainstream or bridging finance and would like to purchase a property. This can be due to any number of reasons such as having complicated income streams. Poor credit history, or no previous credit rating or non-standard personal circumstances or borrowing requirements. Non standard bridging finance really should be your last place for finance having exhausted family, friends, mortgage lenders and second charge lenders because the interest rates and fees are high and not repaying the money borrowed when the Bridge comes to an end can have very severe consequences. Private bridging lenders charge Interest rates range from circa 0.5 to 1.5% per month — yes per month — with lenders charging fee between 1–3% of the amount you borrow. A typical Bridge term from private lenders would be 6 or 12 months with interest rolled up i.e. added to the loan. How you repay all this money when the Bridge comes to an end is key to understanding how Bridging lenders think. A lender is not really interested in your income or your job or for that matter your credit history as they are lending you money based on how they will get it back as this will be classed as sub prime lending. What I mean is the 'exit' strategy — a word you will hear right at the very beginning of a conversation with a lender. This exit strategy is the deciding factor to understanding if you are likely to be offered finance — how will the lender get their money back? They do not make any money until you repay the loan plus all the rolled up interest so the exit has to feasible, realistic and achievable.
"Since working with Platinum Global Bridging Finance, they have met and surpassed my expectations of working with bridging advisers. They take the time to really know their clients which gives me every confidence my financial goals are well understood but also my comfort level. They provide updates and have always been available to answer any questions or to explain my case process. We use PGBF for all our development financing needs in the UK and Europe." (Commercial)
"After years of working with a number of brokers we are glad we found PGBF.  We spoke with Ged and he explained the benefits of developer exit finance and how it could help us cut our development loan costs and give us more time to sell our apartments. His advice was excellent and all explained in plain English. I would definitely recommend speaking with Platinum Global if you are considering any sort of development financing." (UK Property Developer and Seller)
"I wanted to take a moment to drop you a line to once again let you know how very much I appreciate your services, your professionalism and the candor and advice you have provided me during the course of our partnership working with you in property. From the very beginning, your transparency, the guidance you shared, and the mentoring that you proffered instilled extreme confidence in me to take advantage of your superior services." (European Mezzanine Finance)
Knightsbridge Bridging Refurbishment £2.8m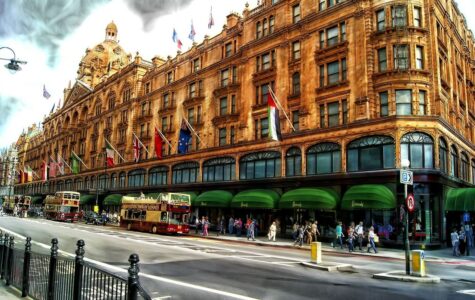 What Is The

Application Process
1. Initial Fact Find
We will require some basic detail surrounding your lending query in order to provide you with the proper advice and approach the best lender
2. Lending Terms
Once we have obtained a 'decision in principle' from one (or more) of our chosen lenders, we will present the indicative lending proposal to you in a concise and transparent manner.
3. Client Agreement
You will formally engage with us and become our client. We will then immediately begin the application process.
4. Application
This step will involve due diligence and support documentation gathering. We will ensure you are well aware of each and every document you will need in order to satisfy the lenders criteria. We will also assist you with any certification or translation required.
5. Valuation
During the application step, we will also begin gathering quotes for a formal valuation. At least three options will be presented to you and we will work with you to ensure your preferred valuer is chosen where possible.
6. Offer
The lender will release a formal offer document – which is a promise to lend. This document will obtain all the details of the loan and will also give you one last opportunity to apply any minor adjustments to the facility before drawdown.
7. Legals
At this stage your solicitor will engage with the lenders' solicitor to begin working on their pre-completion checklist.
8. Completion
Once all the pre-completion conditions have been met, the funds will be sent to your solicitor to complete the purchase or refinance.
Takes 2-6 Weeks
Bridging Finance
December 1, 2020